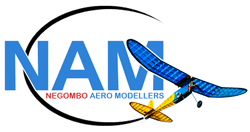 Latest Events
Latest Aeroplanes Articles
How I Started Model Flying, by Sachintha Melo
Aero modeling, well it won't feel the same for each and every individual who involves in it. And for me it is the thing I enjoy most.
As far as I remember I started having interest in this field when I was in grade 5 .I saw a small plane which flies when we throw it. Since that day I tried to build planes from varies kinds of materials. Things went on for years, even I'm surprised to think about it, that I didn't give up though I found no output at all.
Finally it took me 6 years to realize that we have to launch the plane not to throw it. I'm not saying that it took me 6 years to realize the difference between throwing and launching.im just talking about the correct foundation which I was lucky enough to get form Mr.Edward, a person who I consider as an expert.
Uncle Edward, Colin aiya ,Amith aiya (as I call them ) showed me where to start . With experience I can say that having a good foundation is very important in this subject. I made a glider as my first model. Which was easy to fly yet a lot of things to learn about it. I spend months with. Then I switched in to another. By now I have made many planes. some are in pictures below .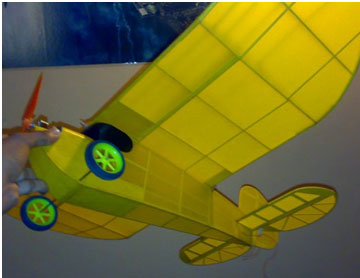 lazy bee ( all balsa wood construction )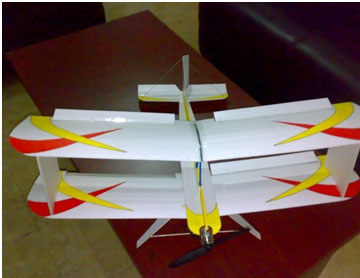 Biplane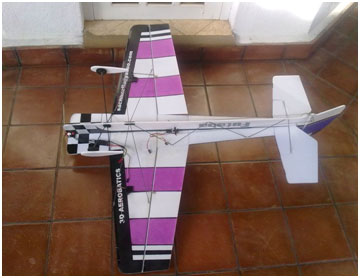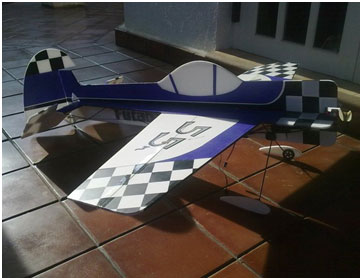 Currently I'm flying 3D aerobatic planes which I enjoys a lot . something little hard to catch up. And obviously with a lot of crashes , but with a huge self satisfaction .